Who's Playing your Cards?
---
Cycles of Time
Life and the cosmos are cyclical. We are all creatures of universal cycles and subject to their laws of cause and effect. The need to predict cycles of seasons and lunar events is the reason calendars were invented. The months, weeks, days and seasons are all encoded into the numbers and symbols of the 52-card deck. It only stands to reason that cycles of time are also encoded in the deck.
Cycles are the heartbeat of the ancient science of cards. They provide a supernal rhythm that supports the ebb and flow of energy you use every day. The type of energy during each cycle attracts similar types of experiences in your life.
The Planets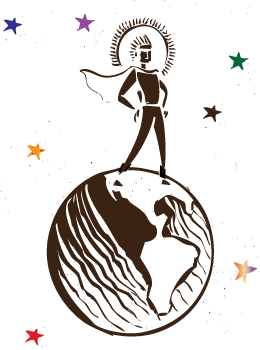 Each cycle is personified by one of the seven major planets of our solar system. I think of them as the 7 Players holding our cards in the great game of life. When a Player (planet) takes a turn, a new cycle begins. A new breath of cosmic energy flows in and out during each cycle of time.
The adventures of planetary lords are woven through the fabric of ancient time. Each one has a unique character and story to tell in Sanskrit texts, Egyptian lore, and Greek mythology. Personifying them helps us relate to their cosmic influence in a personal way.
As above, so below.
In ancient times, we were more connected to the cycles of earth and movements of the celestial bodies - the lords of the cosmos. Today, we are more connected to the little people on our computers and cell phones.
We don't realize the depth of influence the lords of the cosmos have had on cultures and civilizations around the world. We name even the days of the week after planetary gods!
SUNDAY.......... DIES SOLIS - DAY OF THE SUN.
MONDAY........ DIES LUNAE - DAY OF THE MOON
TUESDAY........ DIES MARTIS - DAY OF MARS
WEDNESDAY.. DIES MERCURII - DAY OF MERCURY.
THURSDAY..... DIES JOVIS - DAY OF JUPITER.
FRIDAY........... DIES VENERIS - VENUS DAY
SATURDAY..... DIES SATURN - DAY OF SATURN

Lords of the Inner Cosmos
Individualized light-energy flows within you, illuminating each of your seven cerebrospinal centres, igniting an inner cosmos of atomic energy in tune with the needs of your soul. We are all energy. Light and energy, experiencing the conditions and agreements of the soul. Use the cards to change the trajectory of your journey. Play your hand well!
---